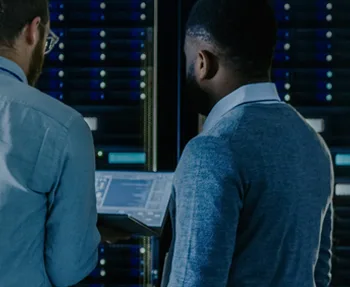 SEO SERVICES
Organic Search Engine Optimization Services
Get long term results from your investment by organically marketing it in Google and Bing. It's critical to achieve a saturation level by doing it monthly. These packages include monthly content development of a blog post(s) or new website page(s). Get the regular exposure you need to grow your business. All plans require a six (6) month term commitment.
seo starter
$399/m*
Technical SEO: 5 Pages
Local SEO & GMB
Content Creation: 1 Blog or Page
Reputation Alerting
Keyword Reporting: 50 Keywords
seo prime
$599/m*
Technical SEO: 10 Pages
Local SEO & GMB
Content Creation: 2 Blog or Page
Reputation Alerting
Keyword Reporting: 100 Keywords
Phone Tracking
seo PREMIUM
$999/m*
Technical SEO: 15 Pages
Local SEO & GMB
Content Creation: 3 Blogs or Pages
Reputation Alerting
Keyword Reporting: 150 Keywords
Phone Tracking
Review Solicitation
Six-month (6) term commitment required.
ORGANIC SEARCH ENGINE RANKINGS
SEARCH ENGINE OPTIMIZATION
EPhost understands San Diego small businesses' web design needs. This is our home, and like you we're also a small business with big ambitions. We also understand one of the biggest challenges faced by small businesses: raising visibility. Traditional methods of advertising are ineffective, and your social media presence is perpetually at the mercy of an algorithm change that can effectively make you vanish overnight. Your own website is vital, and good search engine optimization (SEO) is key to making sure it, and your business, are easy to find.

SEO
Services
Your site should be attractive and informative, but like a performance car, how it works is just as important as how it looks. We understand that your budget is finite, which is why we emphasize good search engine optimization. SEO allows for organic search results that save money on pay-per-click advertising.

On-Page
Optimization
Good guys wear white hats, and EPhost avoids noncompliant "black hat" SEO tactics that could result in your site being de-indexed from key search engines. Our code is optimized for easy search engine indexing, W3C Standards compliance, and current accessibility standards. Furthermore, we write clear and concise copy that's as user-friendly as it is SEO-friendly, leading to a lower bounce rate and higher conversions.

Reporting
& Analysis
You shouldn't have to guess whether your SEO is working, or whether your site is visible to your customers in Carlsbad and San Diego. You will always have detailed reporting and analysis of your ideal keywords and phrases so you know what's working. You will also get valuable insights into your top search engine competitors to maximize traffic and conversions.

Technical SEO
We inspect and repair your website's code, including CSS and Javascript minification and compression. This ensures W3C standard compliance and overall compatibility with search engine indexing. This leads to a more efficient site that loads faster, giving you a search engine optimization boost and keeping your customers happy with quicker page load times.

SEO Best
Practices
Search engine optimization best practices are continually evolving. We help you keep up via themed content, URL site structures, XML & HTML site maps, page weight, key use of robot directives like noindex and nofollow, inter-linking relationships, meta data, proper 404 usage, reverse DNS, GEO specific IP address space, breadcrumbs, handling of iFrame content, image alt tags, page layout, embedded code, and the elimination of duplicate content. What results is a site that keeps pace with the latest search engine requirements.

URL
Rewriting
Most websites will evolve over time, with pages being added or dropped as needed. When these changes aren't handled properly, it can result in 404 errors for your users and a loss of link "juice" from your backlinking strategy. We avoid these issues with careful URL rewriting (including 301 redirects) so users and search engine bots alike can always find the latest versions of your pages.

Content
Editing
While your code and site structure are your website's engine, its copy does a fair amount of heavy lifting. It reinforces your brand, makes you visible to local customers in San Diego and Carlsbad rather than outside your target market, and encourages proper navigation within your site. We edit with surgical precision, rewriting for proper keyword weight and frequency usage standards, ensuring that text volume requirements are met, and reviewing all text-based navigation elements.

Webmaster
Tools Management
The major search engines have a vested interest in returning quality search results to their users. To that end, both Google and Bing give site owners access to a suite of tools to improve your search results - and theirs. We assist in your success by monitoring your webmaster accounts and addressing action items as they arise.

Optimize Branding
& Consistency
Your brand is your business's public face. Telling a compelling brand story in a consistent voice creates a sense of familiarity, which in turn assists with lead generation and your sales funnel. Just as importantly, managing your brand story and image projects credibility even as it protects your reputation and company image.
Compare Our Plans
SEO SERVICES
seo starter
seo prime
seo premium
Technical SEO
5 Pages Optimized /
5 Copy Edits
10 Pages Optimized /
10 Copy Edits
15 Pages Optimized /
15 Copy Edits
Local SEO & GMB
60 Directories + Google My
Business Optimization
60 Directories + Google My
Business Optimization
60 Directories + Google My
Business Optimization
SEO Content
1 Blog Post / Page Written
2 Blog Post / Pages Written
3 Blog Post Written
Reputation
Management
Alerting
Alerting
Alerting
Keyword Reporting



Phone Tracking


Review Solicitation

Frequently asked questions
Here are some of the more common questions we get asked. If you don't see what you are looking for please contact us.
Digital marketing is the new frontier for business and it's more than just online Pay-Per-Click advertising. It can be anything from building an email list, to content creation that gets people talking about you on social media or search. It's no secret that today, consumers are more engaged than ever with their digital devices like smartphones or tablets - especially when it comes to platforms like Facebook.
The amount of money necessary to invest into digital campaign depends on many factors such as industry size and potential audience sizes among others, but also the type(s) of campaigns being ran. While many online sources might suggest spending between 5-12% of your annual gross revenues on digital marketing, we recommend a more conservative 1-2%.
Yes, digital marketing has been on a serious growth spurt, with experts predicting that it will only continue to grow. With so much data available now versus five years ago digital can be one of your most profitable channels for generating leads and driving sales in any industry!
HOST
WITH US?
Hosting with us helps speed the design and development of your website during your project as well as any changes you may have in the future.
Read More
Professional
Services Team
Our Web Design and Development Team is available for full web development projects as well as small fix-up, maintenance and security upgrades.
Read More
All Websites Include
We include following is included in every project we do:

We Are Open
When You Are
Our web development and web design staff is available Monday through Friday 9am - 5pm by email and telephone. We are available evenings and weekends for any rush or emergency work. If you are hosting with us, our technical support department is open 24 x 7 x 365.

Project
Management
Your project will be professionally managed by your Project Manager and Account Manager who will help ensure your website is completed on time and within budget. The work is then sent for Executive Review to ensure your project requirements have been completed.

We are fully
insured
Insurance is often overlooked in the freelance world. EPhost is fully insured for professional liability E&O, business owner's, worker's compensation and Cyber Liability through The Hartford and Beezley. Please see the TechInsurance verification icon in the footer of the website.

Agile Kanban
Workflow
We follow a Agile Kanban Workflow to ensure we don't become overloaded and to deliver quick iterations of completed project work for your review (typically weekly). This keeps your project on track and helps clear up issues if delays do occur.

Expectations
Our workflow involves several specific steps to avoid miscommunication and wasted effort. This includes design meetings, weekly status updates and handover meetings. Additionally, our Master Services Agreement specifically defines our working policies and Work Orders help address changes.

Communication
Our client-facing project management system works over email and does not require any special login- just reply to the email. Our internal system enables us to track specific tasks associated with each of your milestones to make sure nothing is lost in translation.
WEB Development Team
We have an entire web design & development team available to provide any help you many need with your website.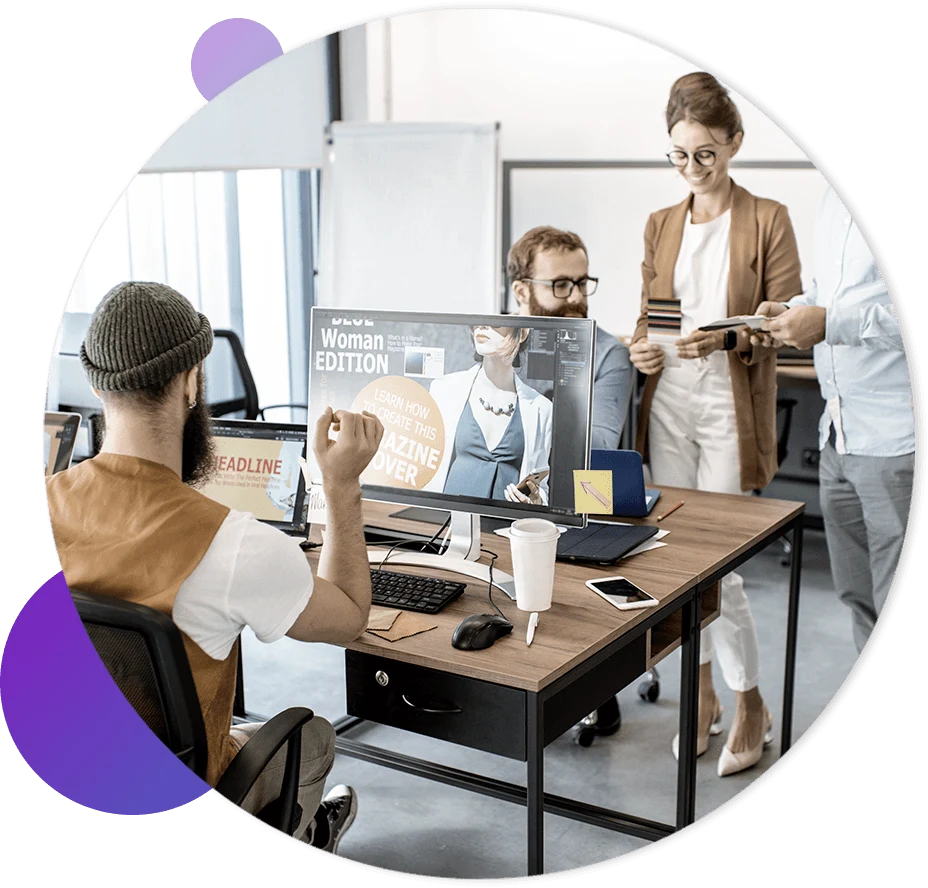 Learn More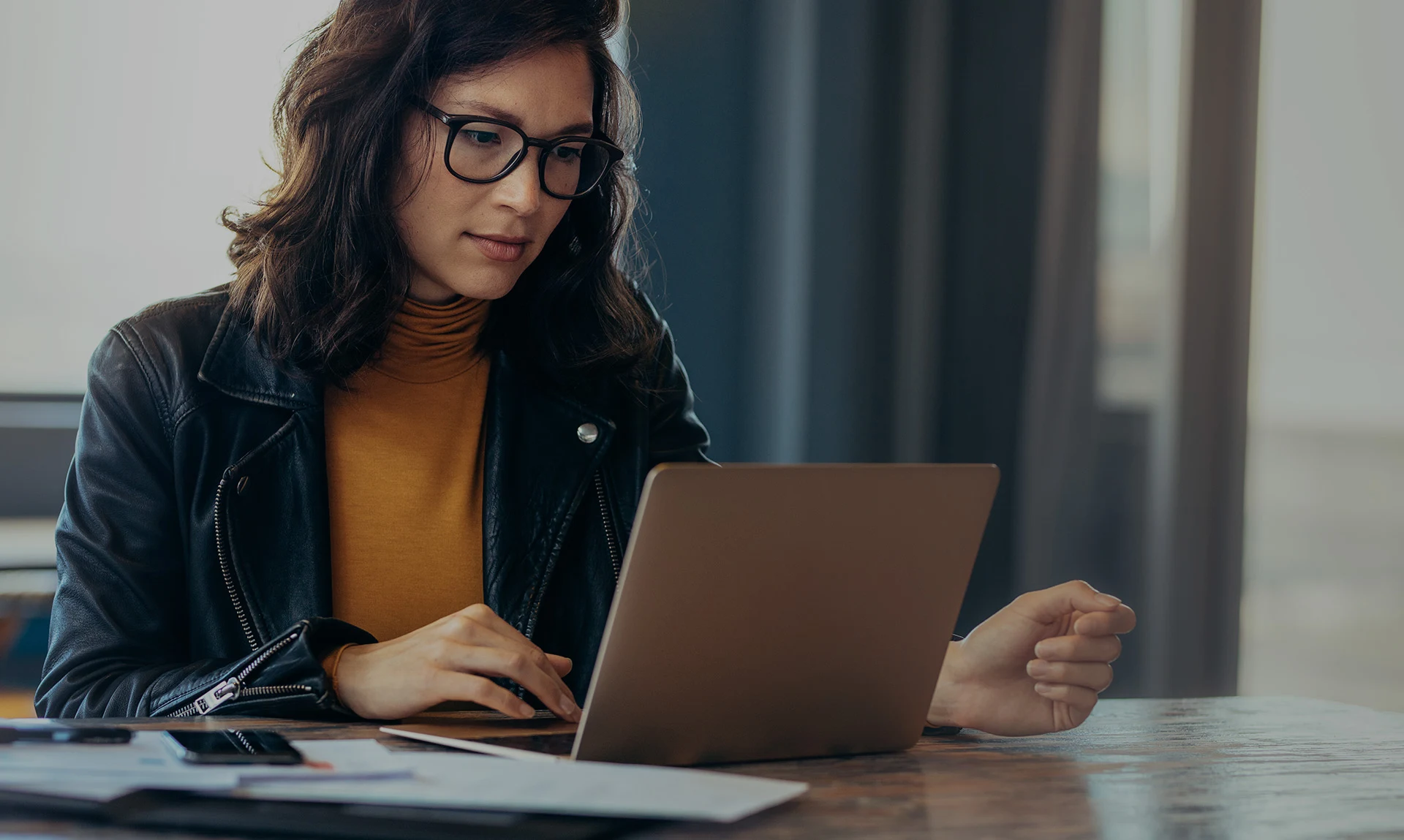 STILL
NOT SURE?
Our team of experts are waiting to hear from you. Reach out with any questions. Fill up the contact form or contact us 877.374.6781 support@ephost.com