Welcome to your new account, this article will help you get started in setting up your EPhost Linux account. This is a summary of the Account Center and support options available for your web hosting account. It is a useful "cheat sheet" when trying to remember and identify all of the individual account settings and areas.
JUMP TO SECTION: Account Center | cPanel | Web Based Mail | Statistics | FTP | Databases | Support | Knowledge Base | Common Problems
Account Center:
This is the main area for you to access Hosting Settings (e.g. Website Settings, FTP Settings, Email Settings), Manage Domain Registrations, Billing, Add New Hosting and Add-On Services and update your account information.
Click here to Sign in.
Username: This is your email address used to create your account.
Password: This would have been sent to you via a Welcome Email or Account Setup Email.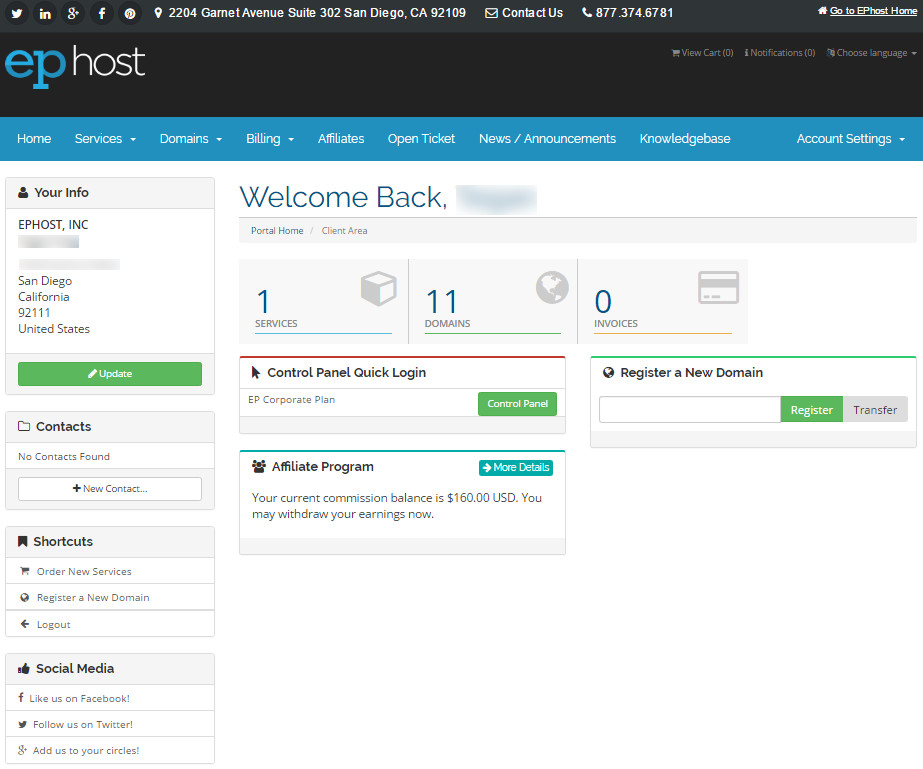 This is the main area to manage your account.
---
Hosting Control Panel (Linux hosting Plans)
The Control Panel (cPanel) is the central location for you to manage your web hosting account and all of your web sites 24x7x365 day a year. The functionality is so complete there is literally only a handful of things that our intervention would be required to handle your requests. In fact, our customer service agents generally just login to your control panel as you and make the changes you request. To login to your control panel you click the green 'Control Panel' button on the Account Overview page.
From the control panel you can:
DNS Changes
Add new websites.
Manage Email Accounts
Add Databases
Website Settings (Shared Accounts Only)
FTP (Shared Accounts Only)
Add Domains (Shared Accounts Only)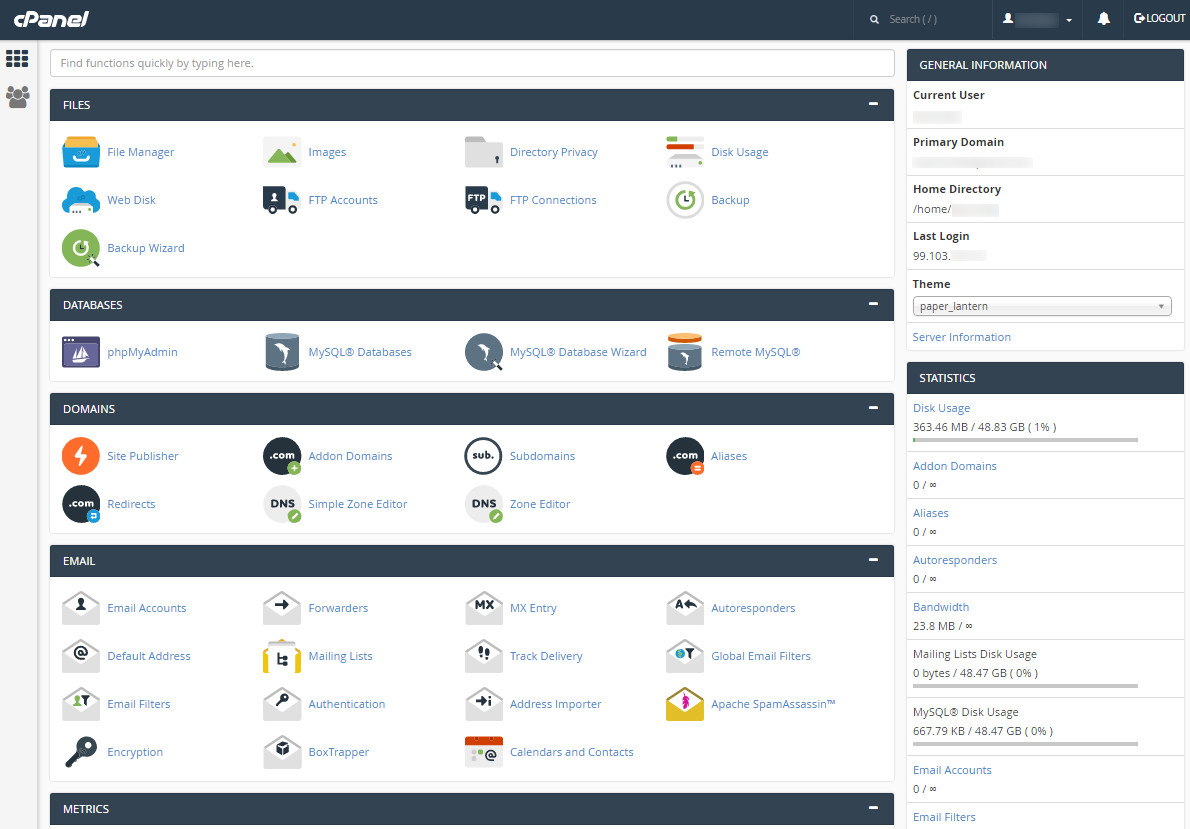 The cPanel is the main area to manage your hosting account.
Control Panel (cPanel - Linux hosting Plans)
Shared Hosting and Managed Server customers will always use the cPanel system. cPanel is where you will manage all your hosting account settings such as, email accounts, ftp accounts, databases, domains, and websites. This is also the area you would setup your statistics and folder permissions.
---
Web Based Mail
From here you can manage your individual email account. e.g. check email remotely, send mail remotely, change spam settings and check your Junk Email Folder.
http://mail.your_domain.com/webmail or
[Server ID].ephost.com:2095 or 
[Server ID].ephost.com/webmail
* Your server ID can be found in the control panel Server Information tab or by contacting support.
Username: Your email address.
Password: The password you created when you setup the email account from the control panel.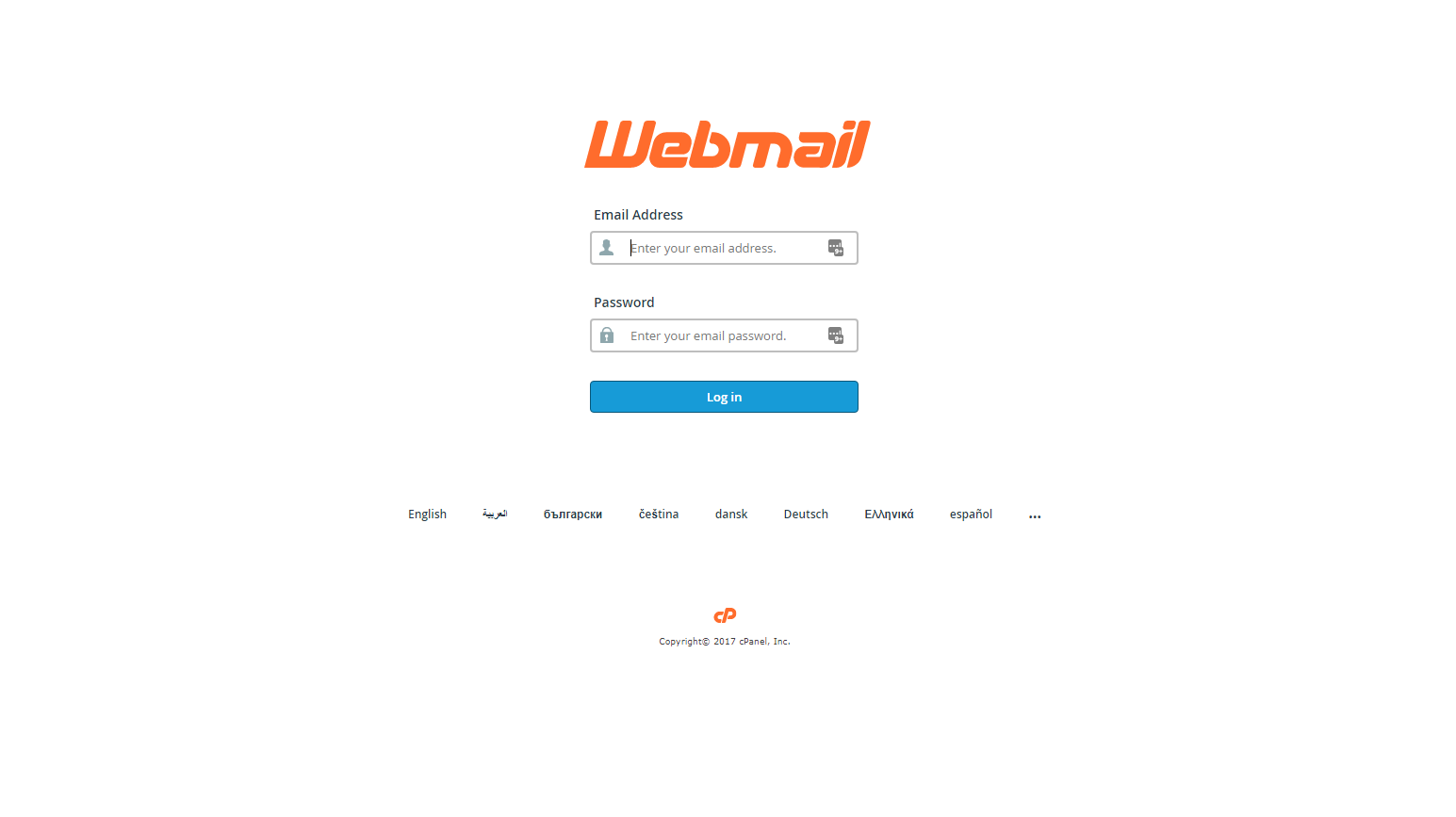 Web based mail accounts can be accessed anywhere in the world.
 Also See: Email Topics | Setting up an eMail in Linux CPanel
---
Statistics / Metrics
This is where you can check your website statistics (e.g. hits and visits).
If your site is running a bit slow, you can check the metrics on "Bandwidth", "CPU and Concurrent Connection Usage"
These tools are very helpful for establishing baseline health, over all health as well as discovery place for Errors and where to focus on SEO efforts.

Full set of Metrics Statistics tools are available in cPanel. Very useful tools for Search Engine Optimization.
Also See: Statistics Topics
---
FTP Login (Linx hosting Plans)
These are the settings used to upload and download files from your website. By default an initial FTP account has been created from each website you host. These are those settings. If you have added an additional FTP account your settings will be different.
Host: "ftp.your_domain.com" (see notes below)
Username: your_domain.com
Password: Normally this is the control panel password at the time the domain was added.
Passive Transfers: Yes
Starting Directory: (empty)
FTP account can be very useful for up/down loading files in bulk or selective
Also See: FTP Topics
---
Databases
Linux Plans come with local hosted MySQL database access, configured through the cPanel.

cPanel MySQL Server and Database Configurations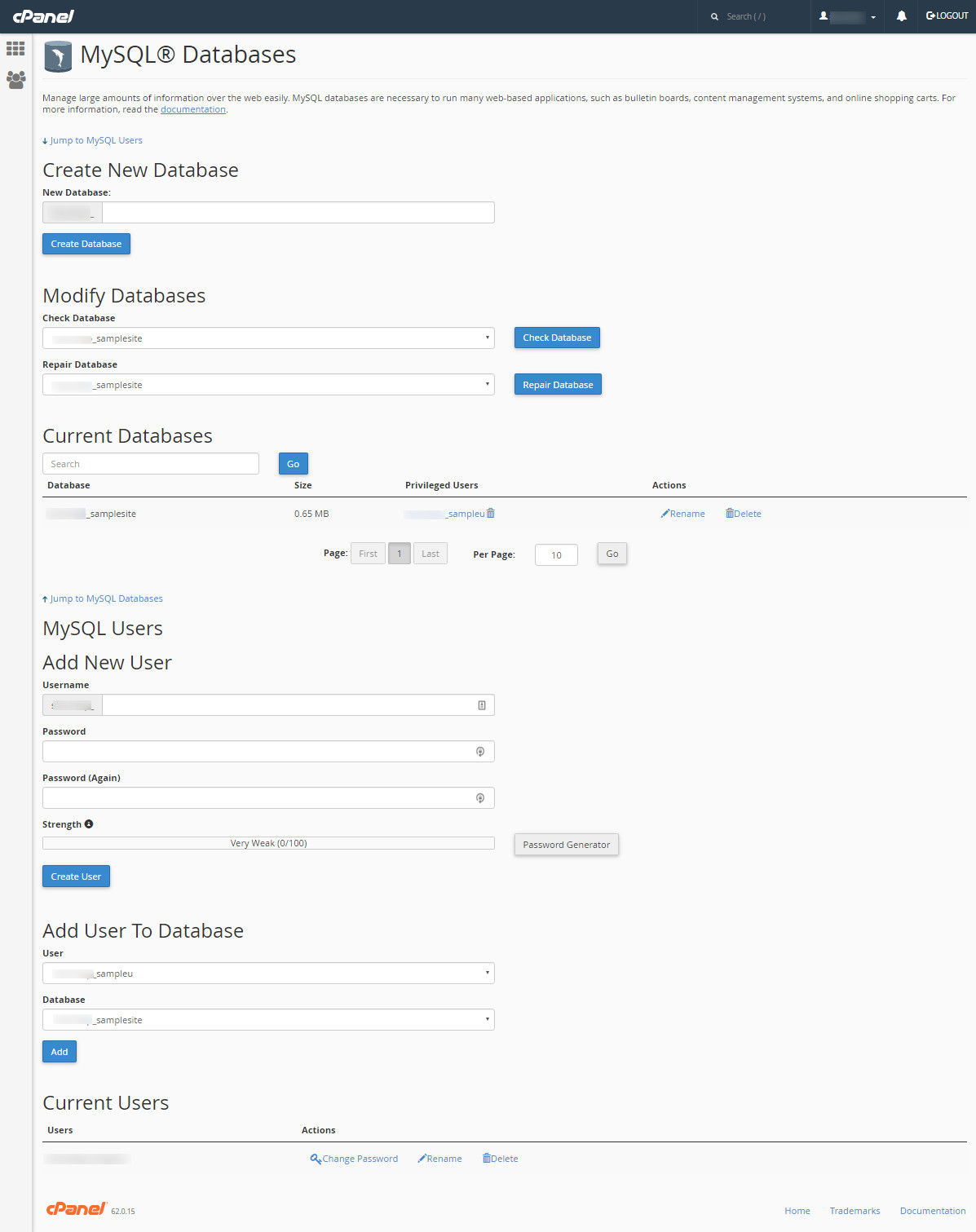 Also See: Database Topics
---
EPhost Support Options
Chat LIVE with a customer service agent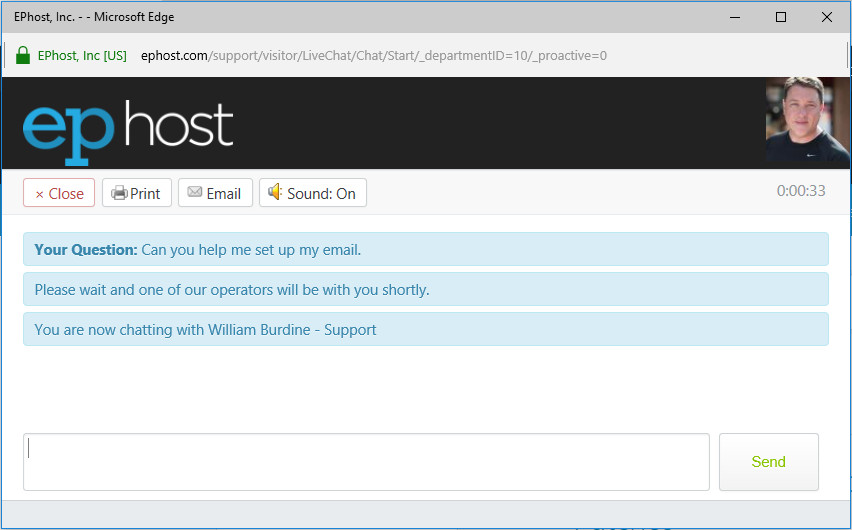 Live Chat with our Administrators available 7 days a week, 9AM-6PM PST.
---
Visit our Knowledge Base
The Knowledge Base contains many self-help articles like this one containing helpful answers to common problems.
Alternatively you may submit a support ticket.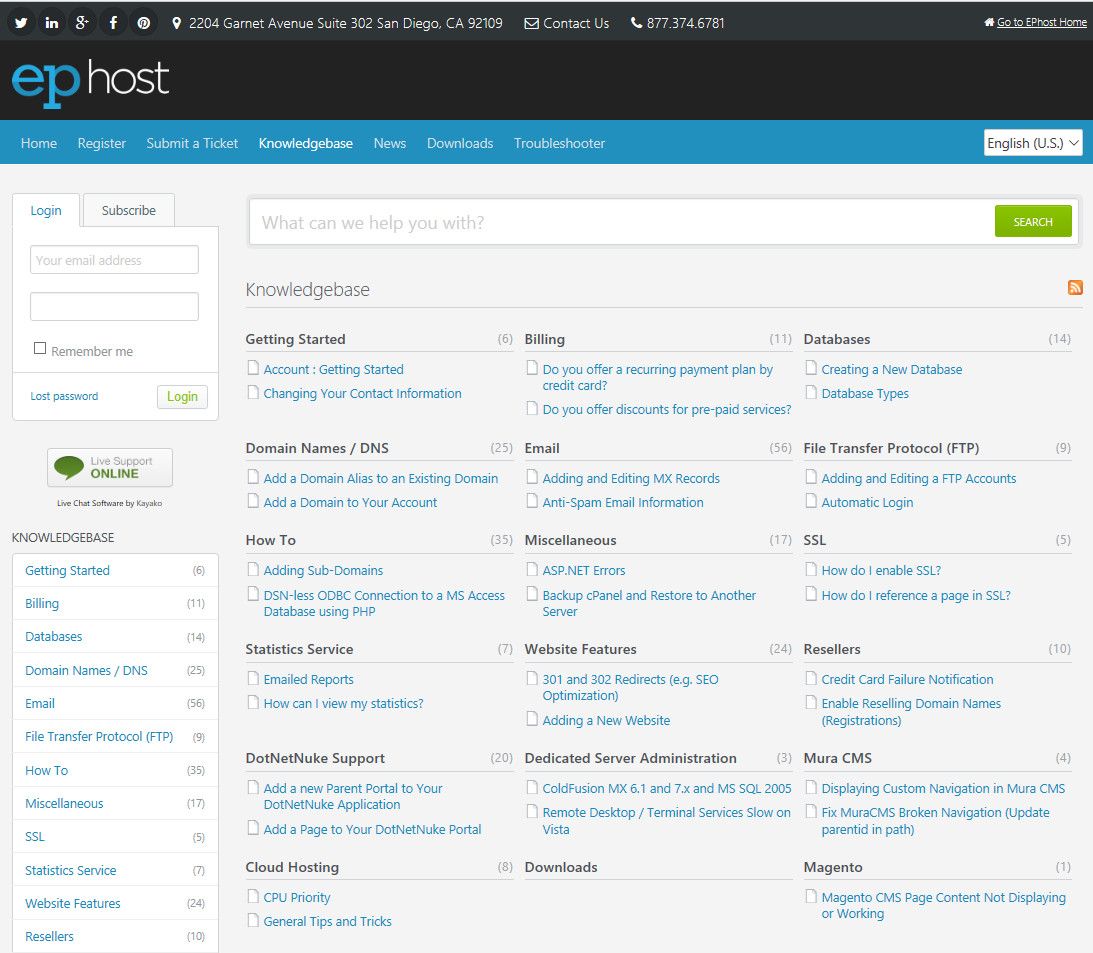 Here you will find most of your questions answered.
---
Common Problems
1) I am unable to login to the Account Center.
Be sure the username / account number is your email address. If you forgot your password use the "Request a Password Reset" from the main Account Center login screen. (see Forgot Password Knowledge base)
2) I am unable to login to web mail.
Confirm or reset your password via the Account Center. (see Forgot Password Knowledge base)
3) I am unable to login to statistics.
Make sure you have enabled statistics. By default they are NOT setup when your account is created. (see Statistics Knowledge base)
4) I am unable to login to FTP.
Make sure your domain is setup and working. (see FTP Knowledge base)
Also See: Email Settings POP3 / IMAP | Check email online | Email Troubleshooting | Adding an email to your hosting account WINDOWS / LINUX
Contact Support
If you are still having issues, please contact us for further help.
1-877-EPHOST1 | support@ephost.com